Running for the Georgia U.S. Senate 2022,
Brigadier General Jonathan J. McColumn,
from Warner Robins, Georgia
After 31 years of Active Service on the most powerful team in the world, the United States Army, I recently retired while concurrently serving as a Minister/Clergy for more than 25 years, and a University Instructor for a short period of time.
Georgia lost an important Senate seat last year – you are witnessing the results of life under total control of the Democrat party – a departure from many great Georgian traditions punctuated by HIGH INFLATION (40 YEAR HIGH), HIGH GAS PRICES, HIGH CRIME, ABSENCE OF LEADERSHIP , BORDER CRISIS, FALSE ACCUSATIONS OF VOTER SUPPRESSION, AFGHANISTAN DEPARTURE DEBACLE, INABILITY TO PROJECT AMERICAN STRENGTH, AND DIVISION BETWEEN RACES.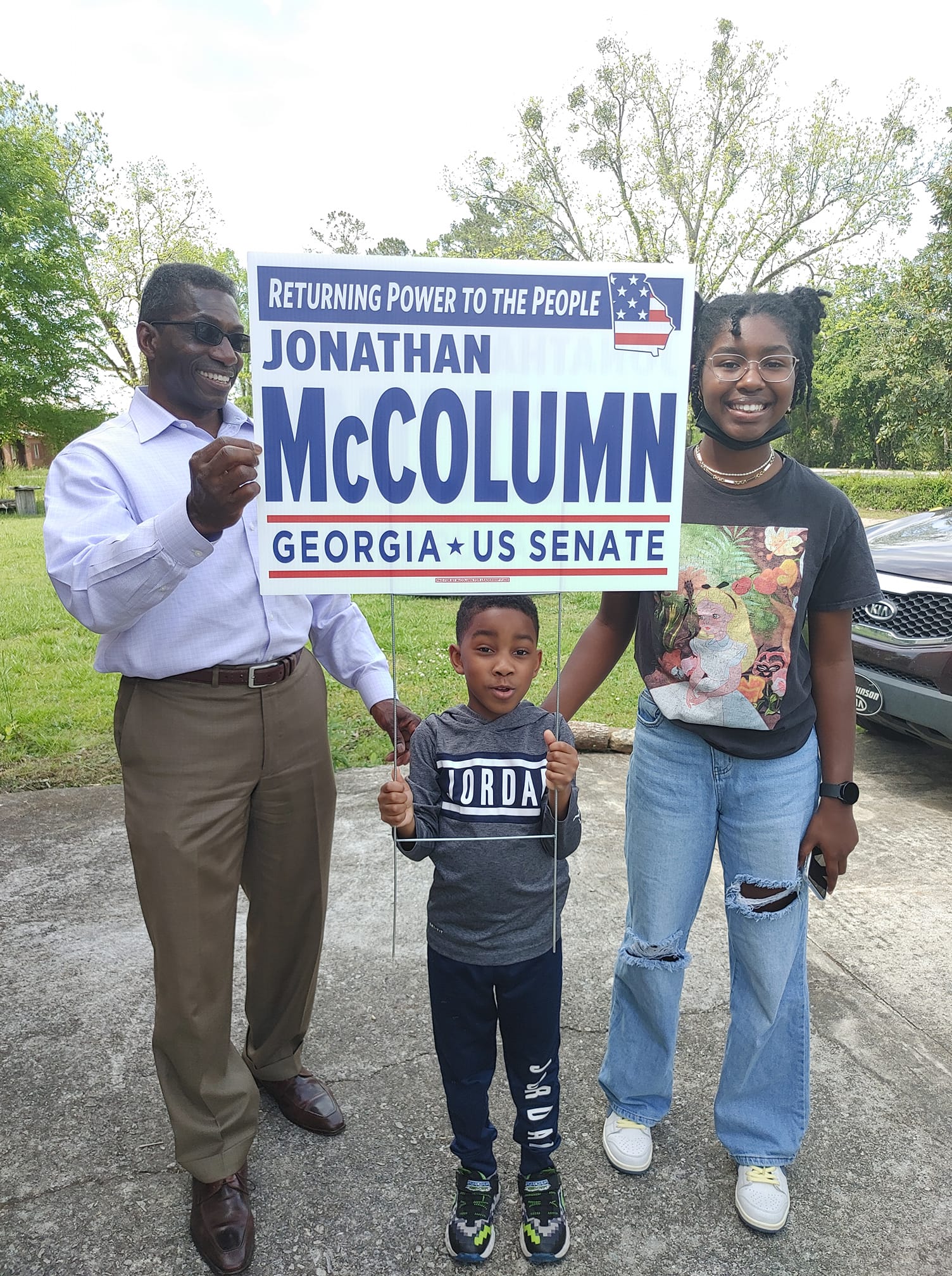 Georgia's influence must return to the people while empowering Georgians at all levels to make decisions regarding their state and personal livelihood – to include the love for God and the United States of America. It is reflective of the following:
We the people… one nation under God… endowed by the Creator… glory glory hallelujah, His truth is marching on… God bless America, land that I love… America, America, God shed His grace on thee… We the people
Make a Donation
Your financial support will embolden our efforts as we plan to return power to whom it belongs – YOU!
The success of our campaign is predicated upon your support, both financial and otherwise. To send funds, the mailing address for checks:
Make payable to "McColumn for Leadership Fund", P.O. Box 2609, Warner Robins, GA 31099
``When any form of government becomes destructive of these ends, it is the right of the people to alter it... laying its foundation on such principles... as to them shall seem most likely to effect their safety and happiness`` - Declaration of Independence