Born in September of 1965 in Macon, GA, this little boy appears to have little chance for success in the United States of America. His surroundings and appearance reveal abject poverty. The probability of achieving success in consonance with the message of pursuing ones own happiness may not reach him. However, by the grace of God, through the graces of the United States of America, and his persistence to achieve excellence, he would one day become a Clergy, a General Officer in the most powerful Army in the world, and a University Instructor.
SUMMARIZED ACCOMPLISHMENTS
Executive/Strategic Level Experience – Brigadier General (Retired), U.S. Army, 35 years
3 Master Degrees (Strategic Studies, Business Administration, Education)
Defense Acquisition Workforce Improvement Act (DAWIA) Level III Certified –
Contracting; Senior member U.S. Army Acquisition Corps
Countries lived/served:United States, Kuwait, Iraq, Jordan, Qatar, Japan, Korea, Thailand, Philippines, Germany, Greece, Estonia, Poland
Occupations/Service:Clergy, Logistician, Acquisition/Contracting, Education, Speaking
Clergy (Pastor – Associate/Assistant Minister) while serving in the military

Ordained – Macedonia Baptist Church, Arlington, VA
Licensed – Elizabeth Baptist Church, Atlanta, GA
Co-Founded – Good Shepherd Church, Japan

Adjunct Instructor, Phoenix University, Yokota Air Base, Japan
First Lieutenant Jonathan McColumn being promoted to Captain by his Father (Rev Harold L. McColumn, Sr) and Colonel Richard Baker (Deputy Chief of Staff, Logistics, First United States Army)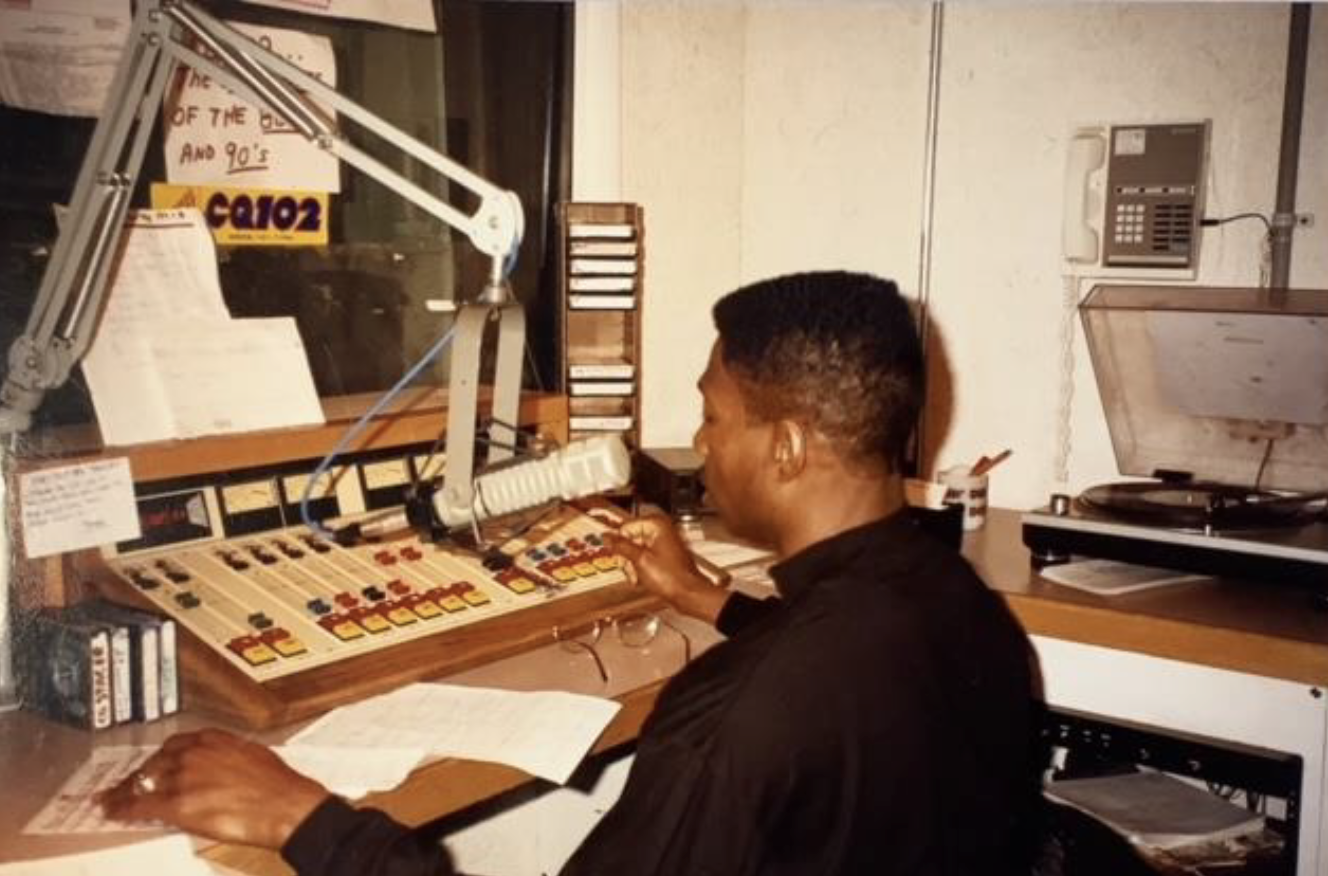 Jon serving as a gospel radio DJ, WNYR 98.5, Geneva, NY, 1992
CIVILIAN EDUCATION
Master of Science, Strategic Studies (2010), US Army War College, Carlisle, PA
Master of Business Administration (2002), Webster University, St Louis, MO
Master of Science Education (1992), Elmira College, Elmira, NY
Bachelor of Business Administration (1986), Georgia College, Milledgeville, GA
Associate General Studies (1984), Georgia Military College, Milledgeville, GA
New Orleans Baptist Theological Seminary (1996) (non degree), Atlanta, GA
MILITARY EDUCATION
Program for Executives – Logistics/Technology (2016), North Carolina University, Chapel Hill, NC
Senior Acquisition Management (2015), Defense Acquisition University, Fort Belvoir, VA
Sr Manager National Security (2011), George Washington University, Washington, DC
United States Army War College (2010), US Army War College, Carlisle, PA
United States Army Command and General Staff College (1999), Fort Leavenworth, KS
Logistics Executive Development Course (1998), Fort Lee, VA
Combined Arms and Services Staff School (1996), Fort Leavenworth, KS
Combined Logistics Officer Advanced Course (1994), Fort Lee, VA
Quartermaster Officer Basic Course (1987), Fort Lee, VA
US Army Airborne School (1983), Fort Benning, GA
US Army Air Assault School (1993), Fort Drum, NY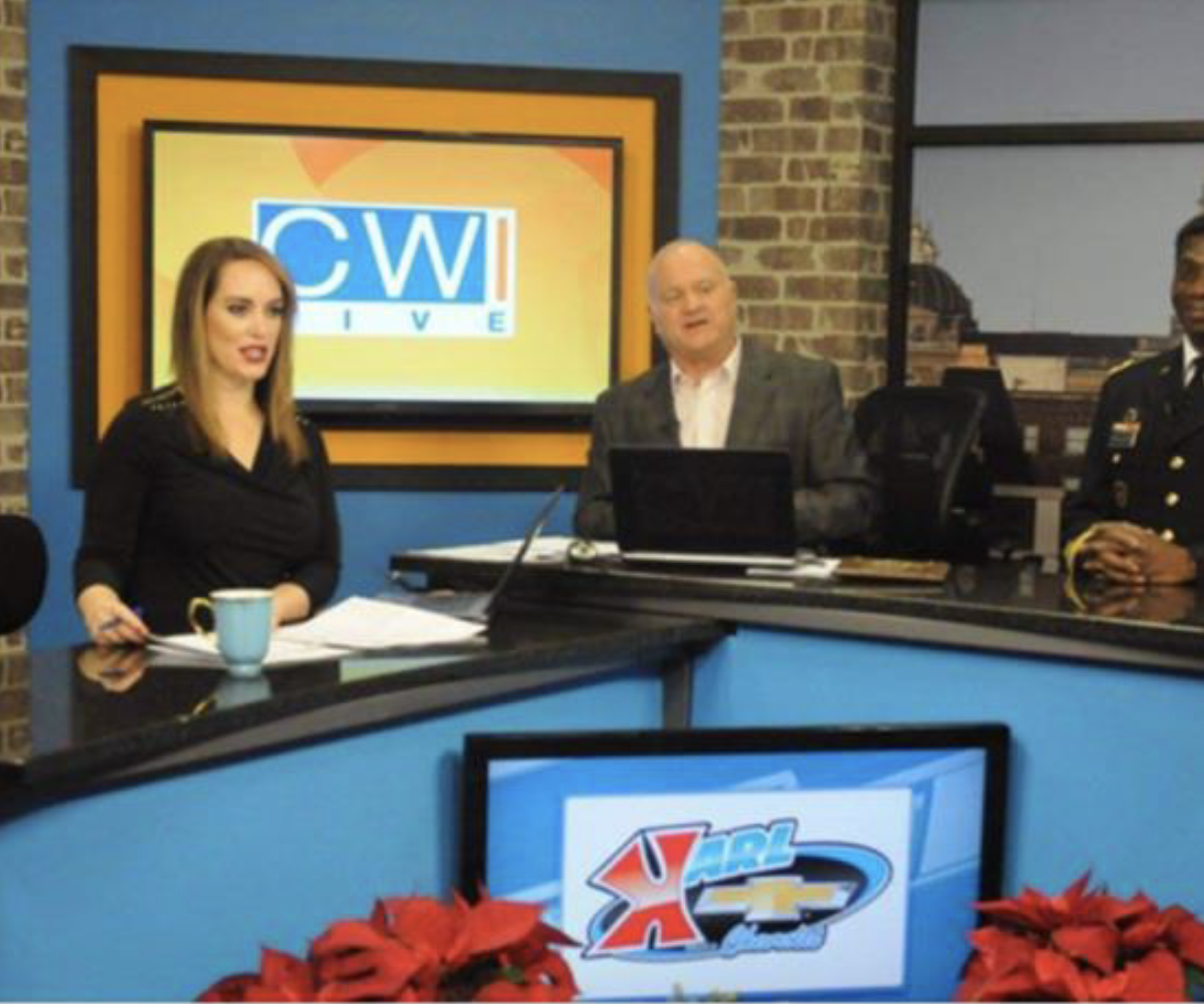 BG McColumn (Guest) on KCWI-23, Des Moines, Iowa (2015)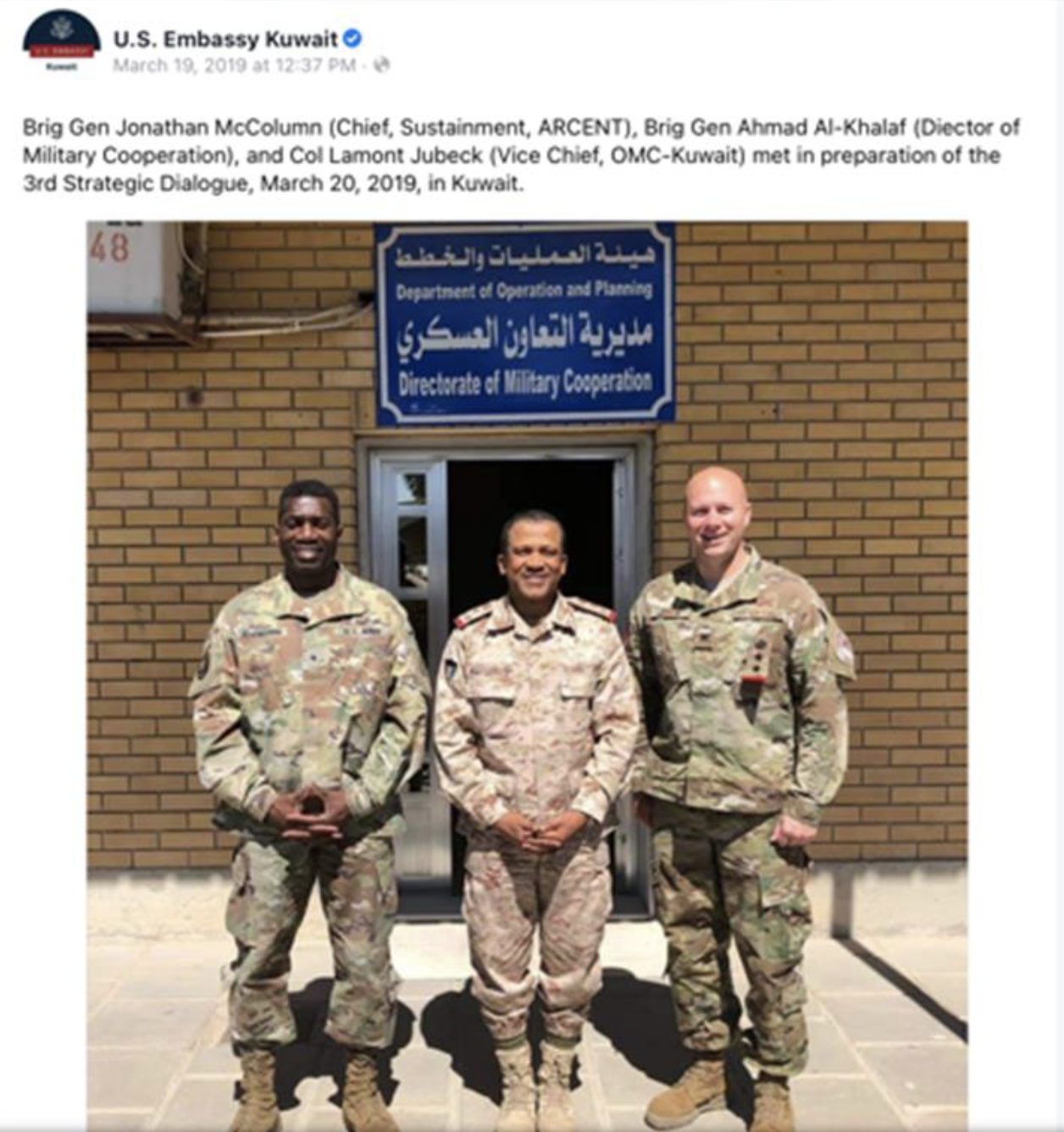 2018 – BG McColumn conducts engagement with Kuwaiti counterpart.
GENERAL INFORMATION
Total 35 Years of Service, US Army (31 Years Active Federal Service)
Strategic/Executive Leadership in Logistics and Acquisition
Licensed Ministry – Clergy (1996), Elizabeth Baptist Church, Atlanta, GA
Ordained (2006), Macedonia Baptist Church, Arlington, VA
2019 Distinguished Alumni, Northside High School, Warner Robins, GA
Co-Founder, Good Shepherd Church of God in Christ, Tokyo, Japan
Member Kappa Alpha Psi Fraternity, Inc
General Douglas MacArthur Leadership Award
Family – Jewel Faith McColumn (Daughter), Rev Harold L. McColumn, Sr (deceased) (Father), Eloise McColumn (Mother), 11 siblings
Served as Interim Pastor, Mount Vernon First Baptist Church, Newnan, GA
Home – Warner Robins, Georgia (Born – Macon, Georgia)
VALUES
There is no place like the USA – represents opportunities for all
Healthcare available to all
Constitutional – Compassionate – Conservative (Republican Party)
Pro-life
Empowerment for all – at every echelon
Individual accountability
Secured Borders (US border sovereignty)
States retain rights (per US Constitution)
Pro military/local police support to communities
Fiscal accountability (responsible spending and taxation)
Education independence (vouchers follow children in the event of failing school)
Pro fossil fuels until such time the market determines otherwise (laissez-faire)
Existential threat to US (China, cybersecurity, deception (some media), US Debt, Education)
Mercy goes hand and hand with obedience to the law – Rule of law must stand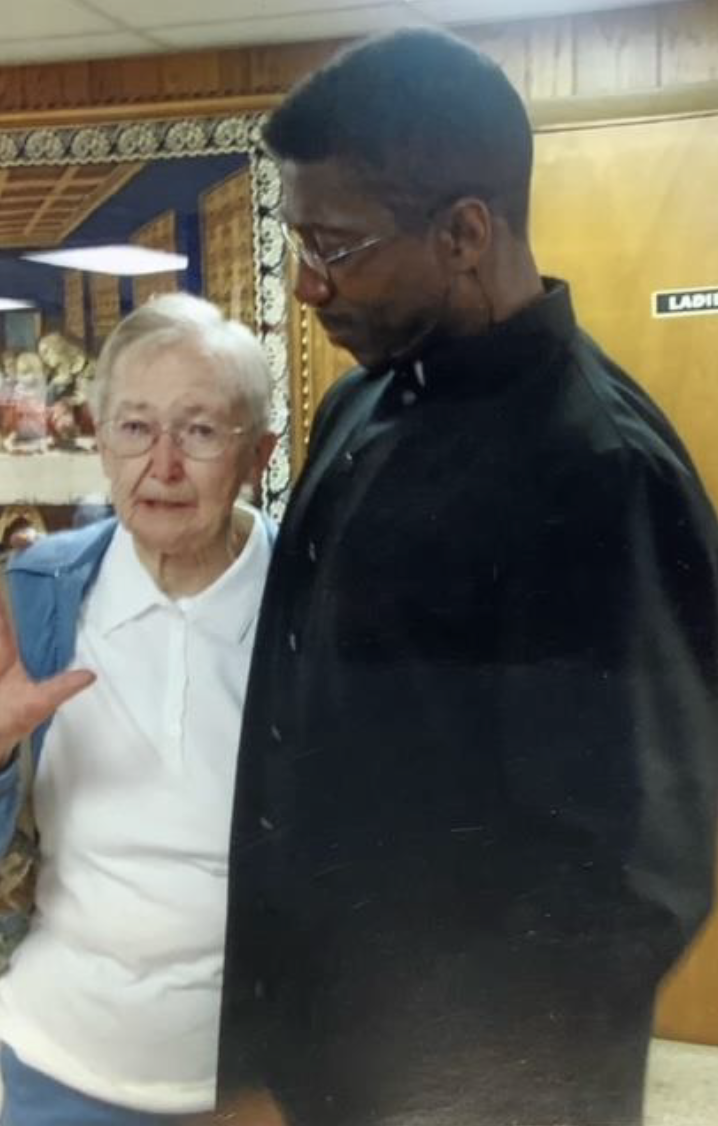 Jon ministering to a member of Shiloh Baptist Church, Carlisle, PA, 2010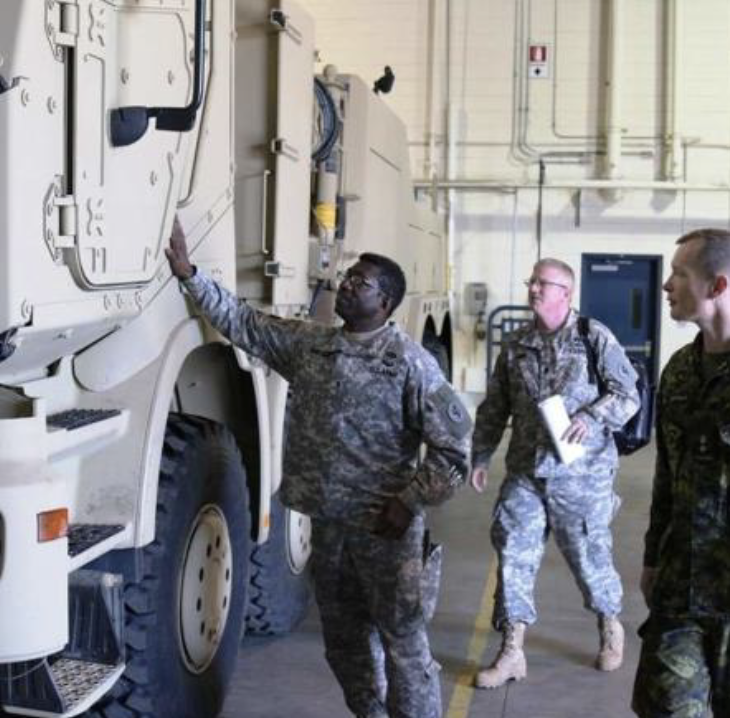 BG McColumn (Quebec, Canada) conducts site visit with a subordinate command conducting transportation movement.
MY CONCERNS
Economy – inflation / Debt ($30T) – a fiscal detriment to all Georgians/Americans
Fomenting of cultures – pitied against each other
Veterans / Military Retirees – Taxation, health (emphasis on mental health), fiscal issues
False claims/Deception of all things existential to the US (Global Warming)
Unbalanced Justice (Police, Criminals, Protesting Citizens)
Misrepresentation of laws (voting)
False descriptions of US crisis (the border)
Poor strategic execution (Afghanistan)
False claims of systemic racism (Critical Race Theory)
Americans fear the US Government (IRS growth / unbalanced justice / Critical Race Theory)
Global Warming, especially man made, is not the #1 existential threat to the USA; man-made global warming is deception (note predicted failures since earth day 1970)
Systemic "Nepotism" is a real problem (opportunities made available to relatives, friends, mentees, etc rather than by the criteria, best and most qualified